In the world of self-help and personal development literature, few books have had the enduring impact and widespread acclaim as "The Greatest Salesman in the World" by Og Mandino. This timeless classic continues to inspire individuals to unlock their potential, overcome adversity, and achieve greatness. At its core, the book explores the journey of a humble camel boy, Hafid, who evolves into a legendary salesman by following the wisdom contained in ten ancient scrolls. One of the most profound themes woven throughout the book is the idea of embracing failure as an essential stepping stone toward success. Through its unique storytelling and compelling principles, the book imparts valuable lessons that extend far beyond the sales profession. In this blog post, we'll delve into the essence of "The Greatest Salesman in the World" and uncover the treasures it holds for anyone seeking personal growth, success, and transformation.
Embracing Failure: A Path to Growth
Failure is a word that often carries a heavy burden in our society. Many people fear it, avoid it, and even allow it to define them. However, Og Mandino's "The Greatest Salesman in the World" challenges this perspective by presenting failure as an indispensable aspect of personal growth and success.
Here are some of the important things that I have noted from the book:
Hafid, the protagonist of the story, learns that failure is not a dead end but rather a signpost on the journey to success. When we encounter failure, we are given an opportunity to evaluate our actions, identify areas for improvement, and make necessary adjustments. Mandino reminds us that "failure will never overtake you if your determination to succeed is strong enough."
Throughout the book, Hafid faces numerous setbacks and disappointments on his path to becoming the greatest salesman in the world. Yet, he refuses to be discouraged by these obstacles. This resilience in the face of adversity is a testament to the idea that failure is not the end but a temporary setback. It is through perseverance and determination that we can rise above our failures and achieve greatness.
Each of the ten scrolls in the book imparts a valuable lesson, and one of the key takeaways is the importance of learning from one's mistakes. By embracing failure and viewing it as a valuable teacher, we can extract lessons that propel us forward. As Hafid internalizes the wisdom of the scrolls, he becomes wiser and more adept at his craft.
"So, see every problem as an opportunity and a chance to become better and to grow!"
Success Through the Scrolls
In "The Greatest Salesman in the World", Og Mandino outlines ten scrolls, each containing a profound lesson that guides Hafid on his journey to success. Let's explore how these scrolls relate to the concept of embracing failure and ultimately achieving success.
The Scroll Marked I (I Will Form Good Habits): Embracing failure begins with the formation of good habits. By committing to daily practices that align with our goals, we reduce the likelihood of failure. Failure often arises from poor habits, and changing them is the first step toward success.
The Scroll Marked II (I Will Greet This Day with Love in My Heart): Love and forgiveness are central themes in this scroll. Embracing failure requires us to forgive ourselves for past mistakes and approach each day with a loving and positive attitude. This shift in mindset enables us to persevere in the face of setbacks.
The Scroll Marked III (I Will Persist Until I Succeed): This scroll emphasizes the importance of persistence in the face of failure. Hafid's journey is a testament to this principle, as he continues to strive for success despite numerous obstacles and rejections.
The Scroll Marked IV (I Am Nature's Greatest Miracle): Recognizing our unique qualities and potential is key to embracing failure. When we understand our worth, we are more likely to view failure as a temporary setback rather than a reflection of our identity.
The Scroll Marked V (I Will Live this Day as if It Is My Last): This scroll teaches us to make the most of each day, regardless of past failures. By focusing on the present moment and taking purposeful action, we can overcome the fear of failure that often paralyzes us.
The Scroll Marked VI (Today I Will Be Master of My Emotions): Managing our emotions is crucial when dealing with failure. By staying calm and composed in the face of adversity, we can make rational decisions and learn from our mistakes.
The Scroll Marked VII (I Will Laugh at the World): A sense of humor can be a powerful tool in overcoming failure. Laughter lightens the burden of setbacks and helps us maintain a positive outlook, even in challenging times.
The Scroll Marked VIII (Today I Will Multiply My Value a Hundredfold): This scroll reminds us that our value increases as we learn and grow from our failures. Embracing failure allows us to multiply our worth through experience and resilience.
The Scroll Marked IX (I Will Act Now): Procrastination often leads to missed opportunities and, subsequently, failure. By taking immediate action toward our goals, we can reduce the chances of regret and missed chances.
The Scroll Marked X (The Greatest Salesman in the World): The final scroll brings everything full circle, emphasizing the importance of embracing failure and using it as a stepping stone toward becoming the greatest version of ourselves.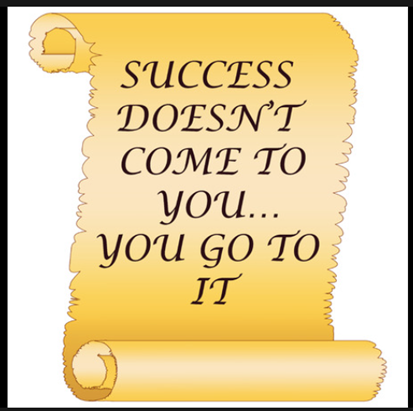 "The Greatest Salesman in the World" by Og Mandino is a book that continues to inspire and empower individuals to achieve greatness by embracing failure as a natural part of the journey to success. Through the wisdom contained in the Ten Scrolls and the story of Hafid's transformation, readers are reminded that failure is not a destination but a stepping stone to personal growth and accomplishment. By forming good habits, persevering, learning from mistakes, and applying the principles outlined in the scrolls, we can unlock our potential and become the greatest versions of ourselves. Embracing failure is not a sign of weakness; rather, it is a testament to our resilience and determination to succeed. As Og Mandino eloquently puts it, "I will persist until I succeed."
So, go to the world and keep learning. Embrace your failure and remember the quote below.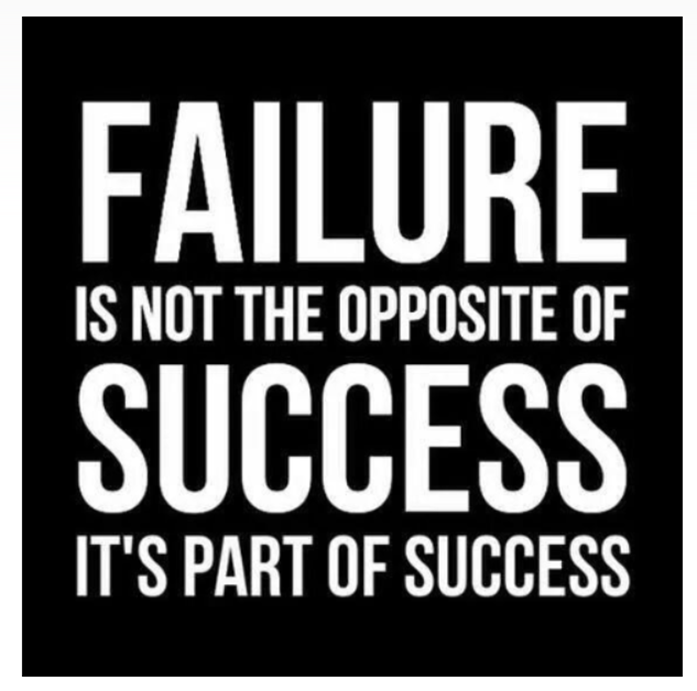 Embrace Failure.
Never give up and always move forward.
Learn from past mistakes and become a better version of yourself.
BlessUP🙏
– Shayne