BlessUP "KEEP GOING" Friday, business soul friends!
The other day a friend shared with me some words I had heard before, from Sylvester Stallone, aka Rocky. But he left off a very important part, the final sentence.
Right on Rocky! Free and abundantly so, dreams are a complimentary part of the universal expansion of humankind. Similarly, "if you can think of it you can achieve it." Well, almost. Yes, you gotta start with a thought. The transformation and daily renewal of your mind are critical to your business soul evolution and your 10x BlessUP success. abK is real and as you all know, a 7-hour per month non-negotiable part of our culture.
Yet a mental idea is just the beginning, as without putting the law of ACTion into play (ACT.X!) your dreams will remain some meaningless words stuck in your head. In other words, nothing 10x spectacular ever came free. There is always a cost. Stepping into the arena to make a dream a reality has a price—some pain, some blood, some sweat, and you can bet, some tears. Plus, lots of fears. Worry, anxiety, distress, and obstacles will flood your path—and without a WHY, most people quit way too soon or sadly, way too late—right before the 💎💎💎💎💎💎💎💎💎
As is hanging in my home outside my office 👇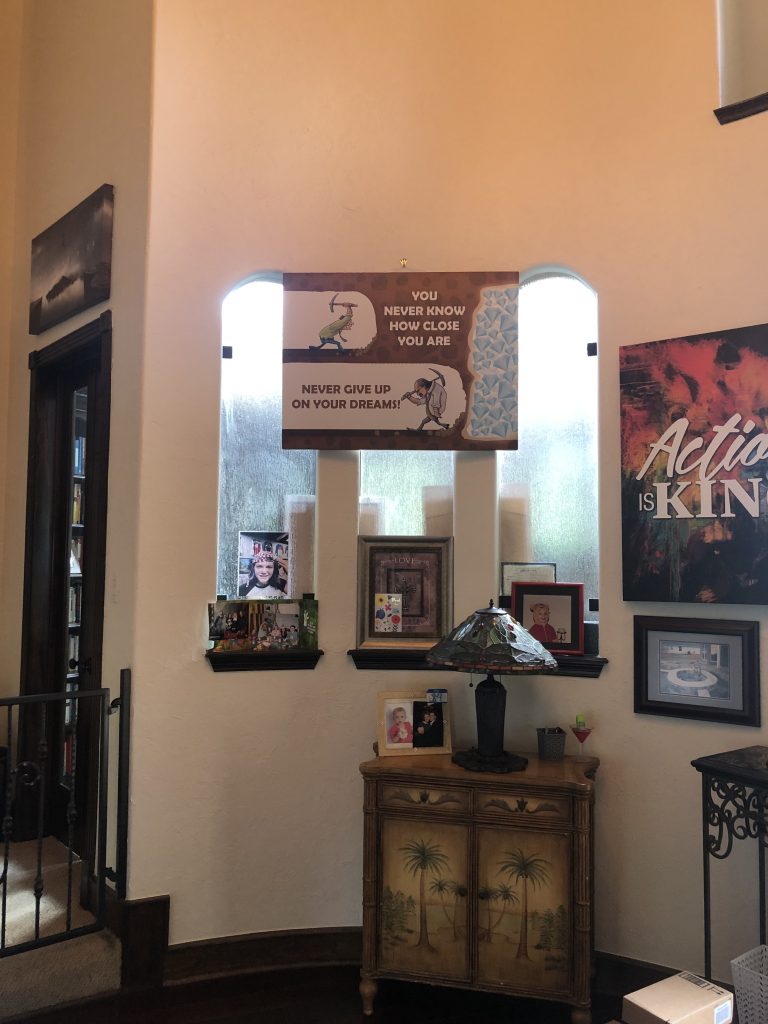 Bottom line, the act of aspiring and actually making a dream a reality has a personal expense. Hence, you must believe in YOU and know your WHY. Without meaning, you will be lost. I like to say… "Me, myself, and I—with a WHY. That's whom I roll with. I am the best friend I have and my 10x business soul targets deserve to live in reality." So, let me tell you something you already know…
The world ain't all sunshine and rainbows. It's a very mean and nasty place and I don't care how tough you are… it will beat you to your knees and keep you there permanently if you let it. You, me, or nobody is gonna hit as hard as life. But it ain't about how hard ya hit. It's about how hard you can get hit and keep moving forward. How much you can take and keep moving forward. That's how winning is done!

Now if you know what you're worth then go out and get what you're worth. But ya gotta be willing to take the hits, and not pointing fingers saying you ain't where you wanna be because of him, or her, or anybody! Cowards do that and that ain't you! You're better than that!

–ROCKY! 💪🙏
Never forget, you are the best friend you've got.
You gotta LOVE and believe in YOU. ❤️
Until I SEE YOU again,
Do you know what the rest of the Rocky quote is? In the comments section below, document your answer and personal thoughts about never giving up!
"Dreams cost nothing. They are free.
__________________? "

-Rocky
BlessUP! 🙏
-Rodd