Unlocking Life's Potential: 
A Journey with "The Greatest Salesman in the World"
Embarking on a journey of self-discovery is a lifelong pursuit, and it often begins with finding the right guide. Recently, I had the pleasure of diving into the world of "The Greatest Salesman in the World" through its captivating audiobook. This literary masterpiece, penned by Og Mandino, offers profound insights and life-changing wisdom. In this extended exploration, I'll share my full review in 1100 words, and delve deeper into the top 10 lessons that resonated with me, as well as the transformative changes I plan to implement in my life.
1. The Power of Storytelling: Weaving Wisdom Through Narrative
"The Greatest Salesman in the World" weaves its wisdom through the engaging story of Hafid, a humble camel boy who rises to greatness. This audiobook brilliantly demonstrates the impact of storytelling as a vehicle for delivering timeless lessons. As I listened, I marveled at the narrative's ability to convey profound truths through relatable characters and situations.
Stories have an incredible ability to engage our emotions and intellect simultaneously. They transcend time and culture, making complex lessons accessible and memorable. Og Mandino's choice to use storytelling as a conduit for wisdom is nothing short of brilliant.
2. Scrolls of Success: A Blueprint for Transformation
The audiobook introduces the concept of ten scrolls, each containing a principle for achieving success. These scrolls, when practiced daily, have the power to transform one's life. I was inspired to create my own set of daily affirmations and goals based on these scrolls, helping me stay focused on my journey to success.
The scrolls provide a structured approach to self-improvement. By breaking down the path to success into ten distinct principles, it becomes more manageable and actionable. They offer not just a roadmap but also a daily practice that aligns one's thoughts and actions with their aspirations.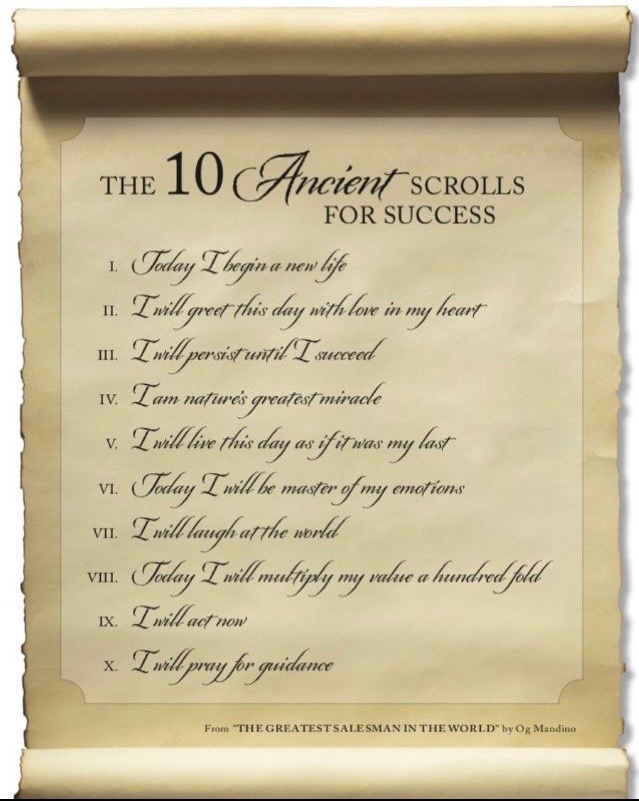 3. The Persistence Principle: Nurturing the Art of Perseverance
Persistence is the cornerstone of achievement, and "The Greatest Salesman" reinforces this truth. Through the character of Hafid, we witness the unwavering determination to master his craft. I'm now committed to embracing persistence in all areas of my life, understanding that success often requires consistent effort.
Persistence is the secret sauce that separates those who achieve their dreams from those who don't. It's the ability to keep going, even in the face of adversity or self-doubt. Hafid's journey reminds us that mastery comes not through innate talent, but through relentless perseverance.
4. The Habit of Giving: The Joy of Selflessness
One of the scrolls emphasizes the importance of giving without the expectation of receiving. This resonated deeply with me, as it reminded me of the joy and fulfillment that come from helping others. I've pledged to incorporate more acts of kindness and generosity into my daily routine.
Giving, without expecting anything in return, is a profound act of kindness. It enriches not only the lives of others but also our own. It reminds us of our interconnectedness and the positive impact we can have on the world through small acts of selflessness.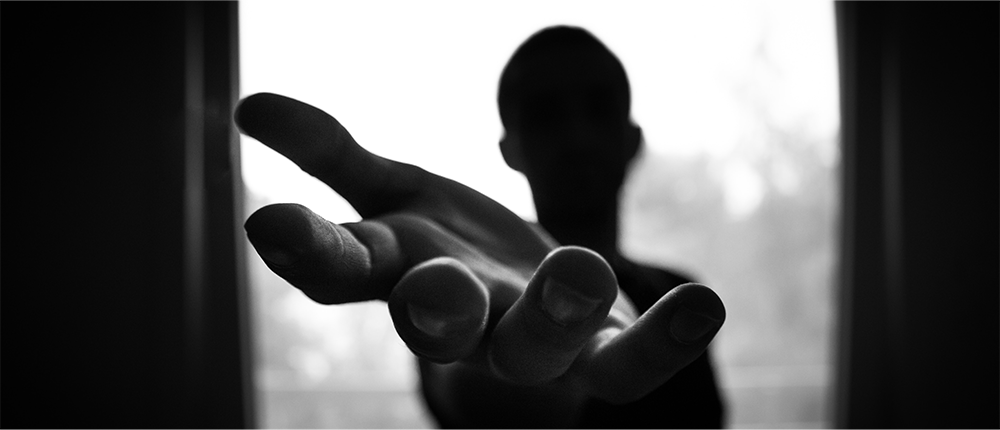 5. The Power of Gratitude: Cultivating a Positive Mindset
Expressing gratitude for life's blessings is a recurring theme in the audiobook. I was reminded of the significance of acknowledging the good in my life, even during challenging times. I now keep a gratitude journal, listing things I'm thankful for each day.
Gratitude is a simple practice with profound effects. It shifts our focus from what's lacking to what's abundant in our lives. Keeping a gratitude journal is like collecting precious moments and appreciating the beauty in everyday experiences.
6. The Scroll of Love: A Force of Transformation
Love is a transformative force, and one of the scrolls explores the power of this emotion. It reminded me of the importance of nurturing loving relationships in my life, whether with family, friends, or a significant other.
Love is a universal language that transcends boundaries. It fosters understanding, empathy, and connection. By emphasizing the importance of love, this scroll reminds us that success isn't solely about personal achievement; it's also about fostering meaningful connections with others.


7. The Scroll of Forgiveness: Liberating the Soul
Forgiveness is liberating, and the audiobook discusses its healing power. I've made it a priority to let go of past grievances and focus on forgiveness as a means of personal growth and peace.
Forgiveness is a gift we give ourselves. It releases the burdens of anger and resentment, allowing us to move forward with greater peace and clarity. It's a transformative act of self-compassion.
8. The Scroll of Faith: Believing in Possibility
Having faith in oneself and one's abilities is essential for success. The audiobook emphasizes the significance of unwavering faith. I've adopted daily affirmations to boost my self-confidence and belief in my goals.
Faith isn't just about religion; it's about trust and confidence in our potential. It's the inner voice that says, "I can do this." Developing unwavering faith in yourself is a key step toward achieving your aspirations.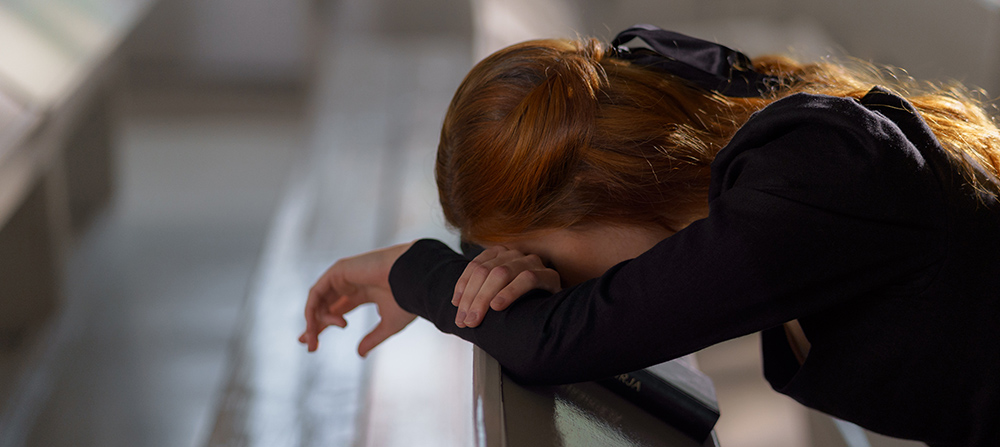 9. The Scroll of Persistence: Resilience in the Face of Adversity
Persistence is a virtue, and it's revisited in the scrolls. I've learned that setbacks and failures are part of the journey, and I'm determined to persevere through challenges with resilience and grit.
Failure isn't the end; it's a stepping stone to success. Embracing setbacks as opportunities for growth is a hallmark of resilience. Hafid's story underscores the importance of perseverance in the face of adversity.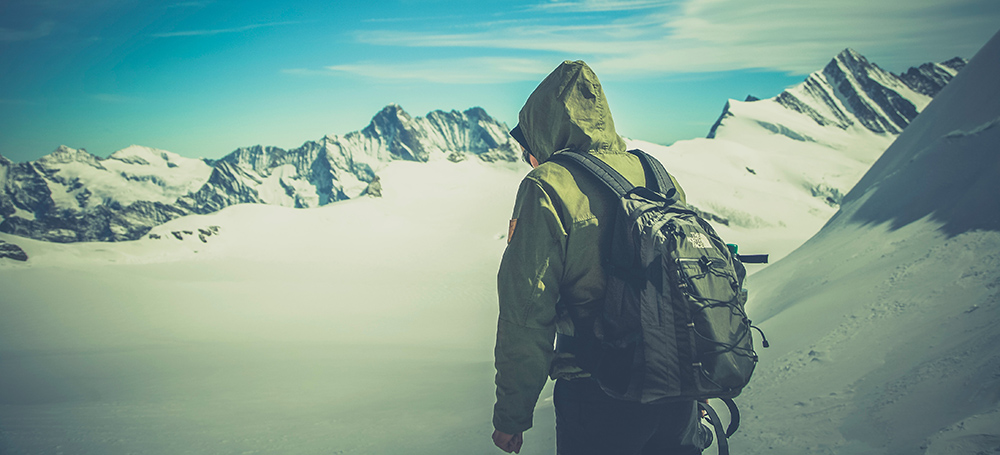 10. The Scroll of the Future: Cherishing the Present
The final scroll reminds us that the future is uncertain, and the present moment is all we have. I've been inspired to live mindfully, cherishing each day and making the most of every opportunity.
The future is shaped by our actions in the present. By living mindfully and fully appreciating each moment, we can create a future filled with purpose and fulfillment. It's a reminder to seize the day and make it count.
Video: "The Greatest Salesman in the World" Audiobook Review
In conclusion, "The Greatest Salesman in the World" audiobook is a treasure trove of wisdom and inspiration. Through its engaging narrative and powerful scrolls, it offers a roadmap to personal and professional success. As I continue to implement these life-changing principles in my journey, I'm excited to witness the positive transformations they bring. This audiobook has reaffirmed my belief in the boundless potential we all possess and the importance of continually striving to become the best version of ourselves.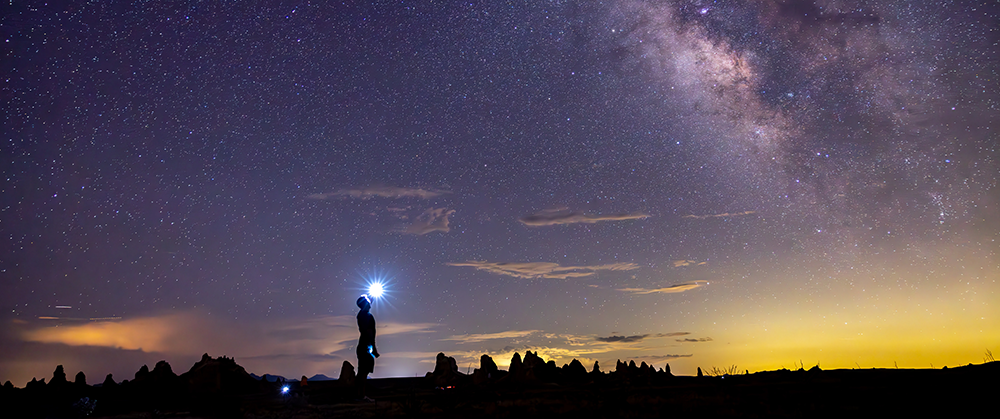 Boundless Potential: Reaching for the Stars
Whether you're a seasoned entrepreneur, a student, or simply someone seeking personal growth, this audiobook is a must-listen. It's a timeless guide that reminds us that greatness is within reach, waiting for us to embrace it. As I move forward on my path, I'm grateful for the wisdom I've gained from "The Greatest Salesman in the World," and I'm excited to see where these lessons will lead me in the future.
If you're ready to embark on your own journey of self-discovery and transformation, I highly recommend immersing yourself in this audiobook. It's not just a story, it's a profound guide to unlocking your greatest potential and becoming the greatest version of yourself.
BlessUP 🙏
– Umair