BlessUP 10x Speed  Wednesday, business soul friends!
"It takes months to find a customer… seconds to lose one." – Vince Lombardi
Speed plays an important role in the software business. We organize our business around our North Stars and Don't Make Me Wait makes a big impact on our clients and subscribers' satisfaction.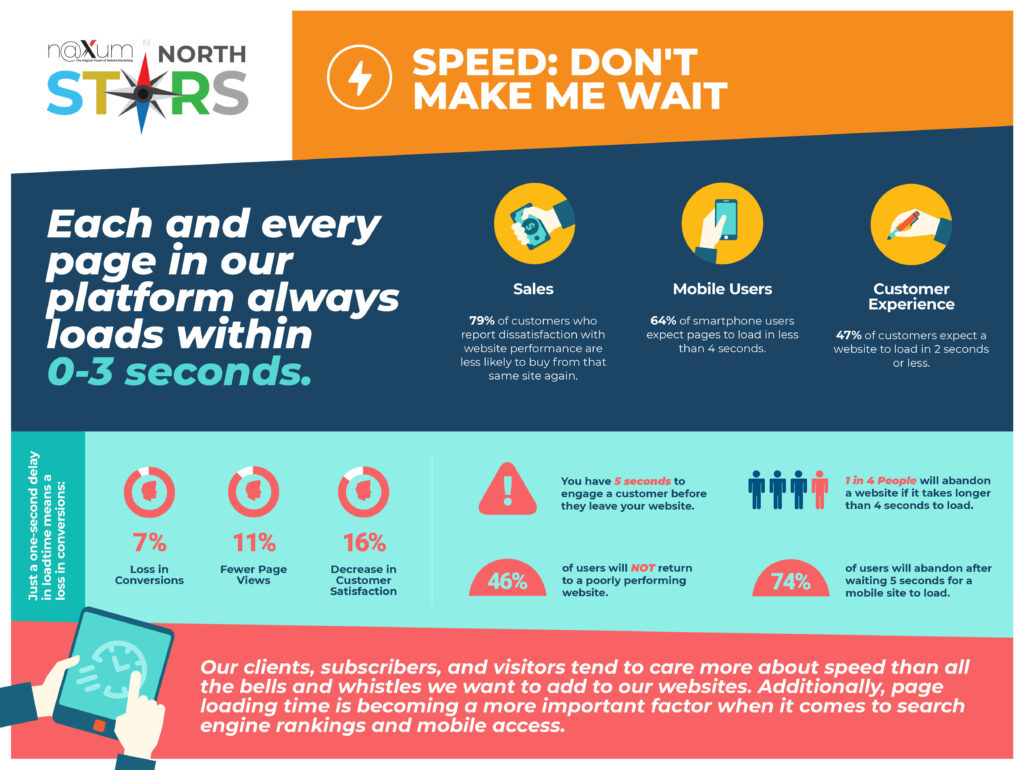 Our clients and subscribers are no exception. Not everybody has the patience to sit and wait for our website to load again and again. The more we make them wait, the less likely they feel cared for and interested in our client's products and services.
When we fail to deliver at the minimum required speed, it leaves a big impact and compromises our user experience and search rankings. Not only that, it also leaves a bad reputation for our business. Our subscribers will want our pages to load quickly, and if we fail to match their expectations, they will be less likely to return and transact with us and our clients.
When it comes to online competitiveness, EVERY SECOND MATTERS. Thus, it's crucial that each and every page in our platform always loads within 0-3 seconds.
Watch the 2-3mins media below as a refresher course to know how page loading time can be improved:
How do we make sure our website pages load within the required SPEED?
Minify your code.
Have a clean code base.
Optimizing videos and images (minimize the file size so it loads quickly.)
Caching.
A mobile-friendly interface.
 
Users Are impatient. Thus, having faster speed is a worthwhile investment and a huge factor in our platform's success.
Until I SEE YOU again.
Speed matters. Level up your ARTwork and let us launch websites that load quickly and an enjoyable user experience for everybody!
BlessUP! 🙏
– Cris