BlessUP 10X Innovative Monday, business soul friends!
As we start the week, let's keep in mind we are making a difference in winning our core goals. What you show reflects in your work so always show up and work together for us to deliver real results and create WOW products for our clients. There's a direct impact on everything that you do in your seat.
Watch and hear the 10x wordsmith shared in the video below: Simplicity is the ultimate sophistication. – Steve Jobs
Most things start out complex by nature. It takes real work to take something seemingly complex and make it seem simple. Similar to an ice sculpture, you have to constantly chip away to achieve a majestic result. This means that in character, in manner, in style, in all things, the supreme excellence is simplicity. And simplicity is the key to a great client experience.
Achieving simplicity throughout the product development process is a never-ending task. It's not something you do once and then walk away from. As long as your product exists and your company is growing, you will have to constantly work at achieving a better version of your offering. Your product will never be perfect, there will always be areas that can be reassessed and improved.
When we start to grow, we face growing pains and scale issues but it teaches us to redo pieces of our product in order to create a better, simpler user experience. And to build more by reassessing our product, our features, and our architecture before allowing our clients to use the platform.
Until I SEE YOU again,
Think Clean.
Focus and Simplify.
Innovate and Rock On.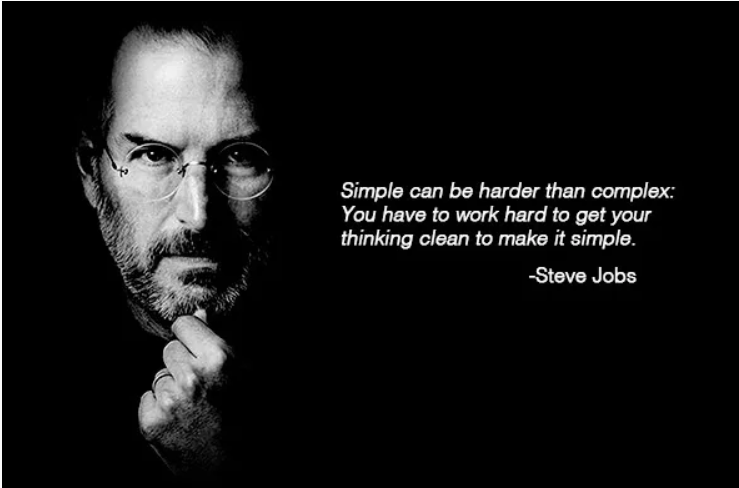 BlessUP 🙏
Ren💜