BlessUP "Adapt Change" Thursday, business soul friends!
We want to change. We want to live a better life. In order to get the life we desire, we need to pay the price to get there.
How do we adapt to change then?
Can we change life's circumstances, the storms, or the weather? NO.
QBQ! The Question Behind the Question teaches us that change is a personal accountability. When we say personal, it means we need to go deep withIN. It is only by changing ourselves that will make us thrive in any situation.
This is what the NaXum core value Kaizen requires, too: in finding real root causes and Kaizen, we must not point fingers at anything outside of us. Not the process, not the product, not the people around us are at primary fault. We are responsible for whatever happens to us and so only us can also identify the way to get back on track. We need to go deep within and ask ourselves:  What could I have done better?  How I can ensure that I am not going to repeat the same mistake moving forward?
Lay out your goals. Take Action. Practice. Be consistent. When you are consistent in increasing action, you will form a habit and your habit eventually becomes who you are.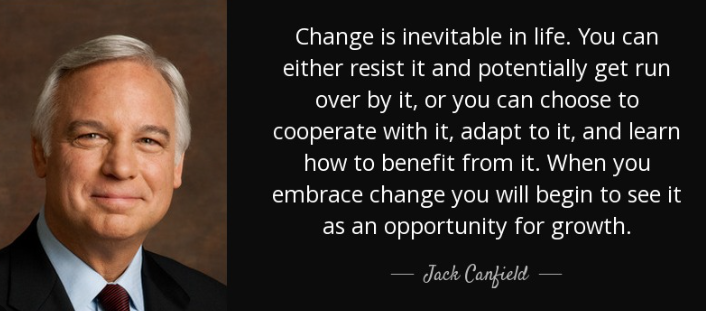 Until I SEE YOU again,
Be an innovator.
Be resilient.
Take massive action.
BlessUP 🙏
– Phoebe