I've never held a leadership position before. It took a leap of faith for me to accept the position of VP of HR and Finance at NaXum. But deep down, I know I'm capable of more than what's asked of me. As I encountered different challenges in People, Process, and Finance, I sometimes struggled in decision-making which made me appreciate the significance of NaXum's "Kaizen" culture. So, I started listening to an audiobook that was recommended by Sir Rodd (Naxum's Founder) which is Scaling UP: How a Few Companies Make It… and Why the Rest Don't, Rockefeller Habits 2.0 by Verne Harnish.
The book contains a collection of theories and applications from various sources, all of which are cited. There are words that I had to research for me to thoroughly understand.
The Rockefeller Habits is a framework for Scaling Up. One key point that strikes me the most is that high-impact firms are relatively old, rare, and contribute to the majority of overall economic growth. On average, they are 25 years old (http://tiny.cc/high-impact-gazelles). The bottom line is, if a company has survived for 25 years, that company has scaled up!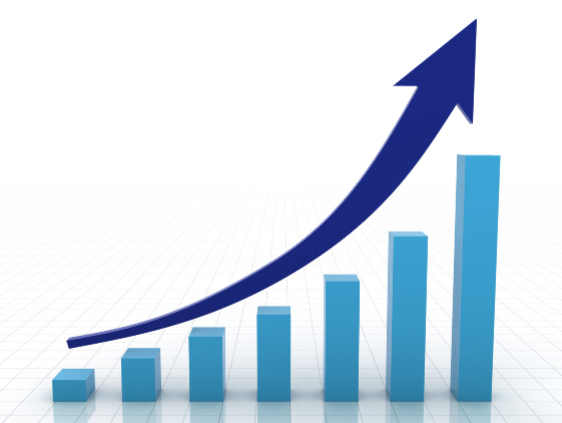 NaXum was founded by Rodd Kirby on January 1st, 1999 (https://naxum.com/Naxum-History.php). NaXum has been in the Direct Selling Tech Industry for 24 years now and will be on its 25 years on January 1st, 2024! As I continued listening to the Scaling Up audiobook, I noticed that many of the frameworks are practiced by Naxum.
Running a business comes with its own set of challenges that every company must face to succeed. That is why, it is recommended that the management team, the middle managers, and the creative minds should always innovate and improve.
I am not going to talk about the details of the framework, I'll be highlighting my takeaways from the audiobook.
Strategic Planning
Strategic Planning demands a high level of critical thinking. It is not enough for you to just attend a meeting without having a clear understanding of the agenda or problem. You absolutely must take some personal time to yourself to consider the agenda, the root cause, and resolutions that you can present for discussion. To be effective, every strategic planning exercise should have a clearly defined objective. Consider the goal, make a plan to reach it, decide what steps are required to achieve it, and discover what works and what doesn't. To make sure you will take the proper action to resolve what doesn't work, it's crucial to investigate the true root cause – the "why" behind the why. Instead of simply treating the symptoms, it is important to focus on identifying and addressing their underlying cause.
Right People
One of the crucial factors we must consider in having effective Strategic Planning is having the RIGHT People on the committee. When I say RIGHT People, it doesn't mean that all people on the committee should think and come up with the same ideas. When I refer to the 'Right People', it means that they are in alignment with our goals and objectives and Ginosko knows what they need to accomplish (the WHY or Purpose) of the business by the company's culture and values.
Hiring and Selection should be done with a high level of attention to detail on attitude, values, skills, and competence. Remember, one wrong person can ruin the works of the majority and in the worst-case scenario, can turn down a business or company.
Purpose and Core Values
NaXum was founded with the purpose (WHY) of inspiring and rewarding billions of business souls to gamify their lives, to share products and services they care about, so they experience the magical power of referral marketing.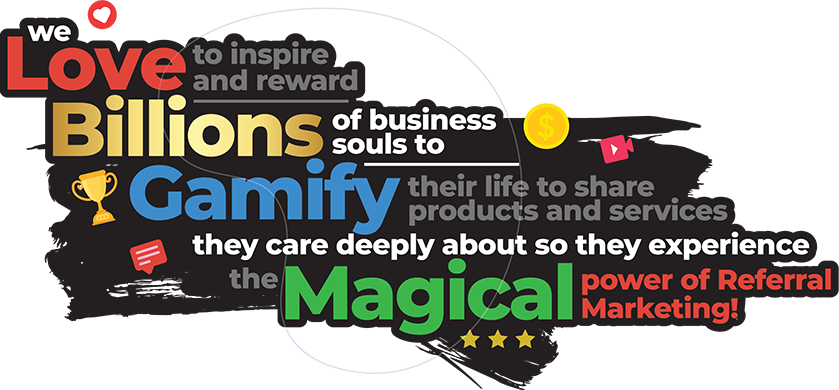 To fulfill NaXum's WHY, the company ensures all employees uphold its Core Values. (https://naxum.com/core-value.php).
Core Values are a set of rules that define the company's culture. Employees at NaXum understand their roles and responsibilities, and what is expected of them, as per the terms of their employment contract. This contract outlines the company's culture and serves as a guide to determine the suitability of individuals for the job. By adhering to the company's Core Values, the leadership team is better equipped to make sound decisions and address challenges effectively, ensuring that their actions are in alignment with the company's goals and objectives.
Accountability
To effectively implement plans, it is crucial to assign only ONE person as the accountable individual for a specific goal. It is important to have clarity on the WHO, WHAT, and WHEN to accomplish a goal to prioritize and commit to the accountable person. It becomes easier to track progress and address issues, too. The HOW should be entrusted to the accountable person as long as the actions are guided by the company's culture to promote autonomy and deep work.
Priorities
What is your business' #1 priority?
It's important to be clear about the #1 priority for each month, quarter, and year so that you may allocate people who will focus on their #1 goal to achieve the #1 priority for the organization. The challenge now is deciding WHO will be given each employee's unique #1 priority. To save time and prevent inefficiencies, you need data that can be trusted with the priorities to be worked on. Proper assignments aid in meeting deadlines and achieving milestones.
Cash Flow
Cash Flow is KING! My realization when it comes to running a business is we need a bunch of CASH to thrive in Business "Great companies, by choice, keep three to ten times more cash reserves than their competitors."
As mentioned above, challenges are part of running a business. And challenges come with a cost. Now, are you financially ready to thrive in business?
Scaling Up emphasizes that you need to work on the Marketing and gross margins to ensure we maintain the cash flow. Helping your customers improve their cash flow for their business success can also accelerate your company's cash flow. And this is what NaXum is all about – we build a platform for your business to accelerate cash flow!
Let's DO IT!
Scale Up brings clarity to my cloudy thoughts. I find it very helpful in organizing my ideas and gaining a better understanding of my thoughts. As I got closer to finishing the book, ideas just started to come to me. I was able to identify the underlying causes of the presented root causes and the Kaizen needed to address those bottlenecks.
Please watch the video below to understand more about Scaling Up a business.
I am excited to witness businesses flourish with the Rockefeller framework!