BlessUP Be Uncomfortable Monday, business soul friends!
Keep in mind that every time we touch a task, it's part of a bigger story. Each role that you play and the artwork you deliver is part of building a relationship with our clients. When we are able to complete a task on time, it builds trust and creates great stories about your company. But when we're delayed and did not take action, it hurts trust and destroys relationships.
There will be rough, tough, and bad days along the way but we are all on this journey together. For us to grow personally and professionally, we have to embrace the discomfort. Most of us are destined to encounter discomfort at some point at work. Instead of focusing on how we feel out of our depth, we should choose to embrace the moment as a growth opportunity.
In our culture, it's about honoring the spirit of Kaizen. Never do less, always do more. Constantly strive for improvement.
Your life is nothing more than what you've conceded to, what you've allowed it to be. Things only stop when you do.
When we are challenged, we are asked to become more than we were. That means creating new perspectives, acquiring new skills, and pushing boundaries. If we master discomfort, we can master just about anything. We should not limit our challenges but rather challenge our limits. Be good at making time for what matters to us especially when we don't feel like it. Just like the late basketball legend Kobe Bryant once said, "Everything negative: pressure, challenges — is all an opportunity for me to rise."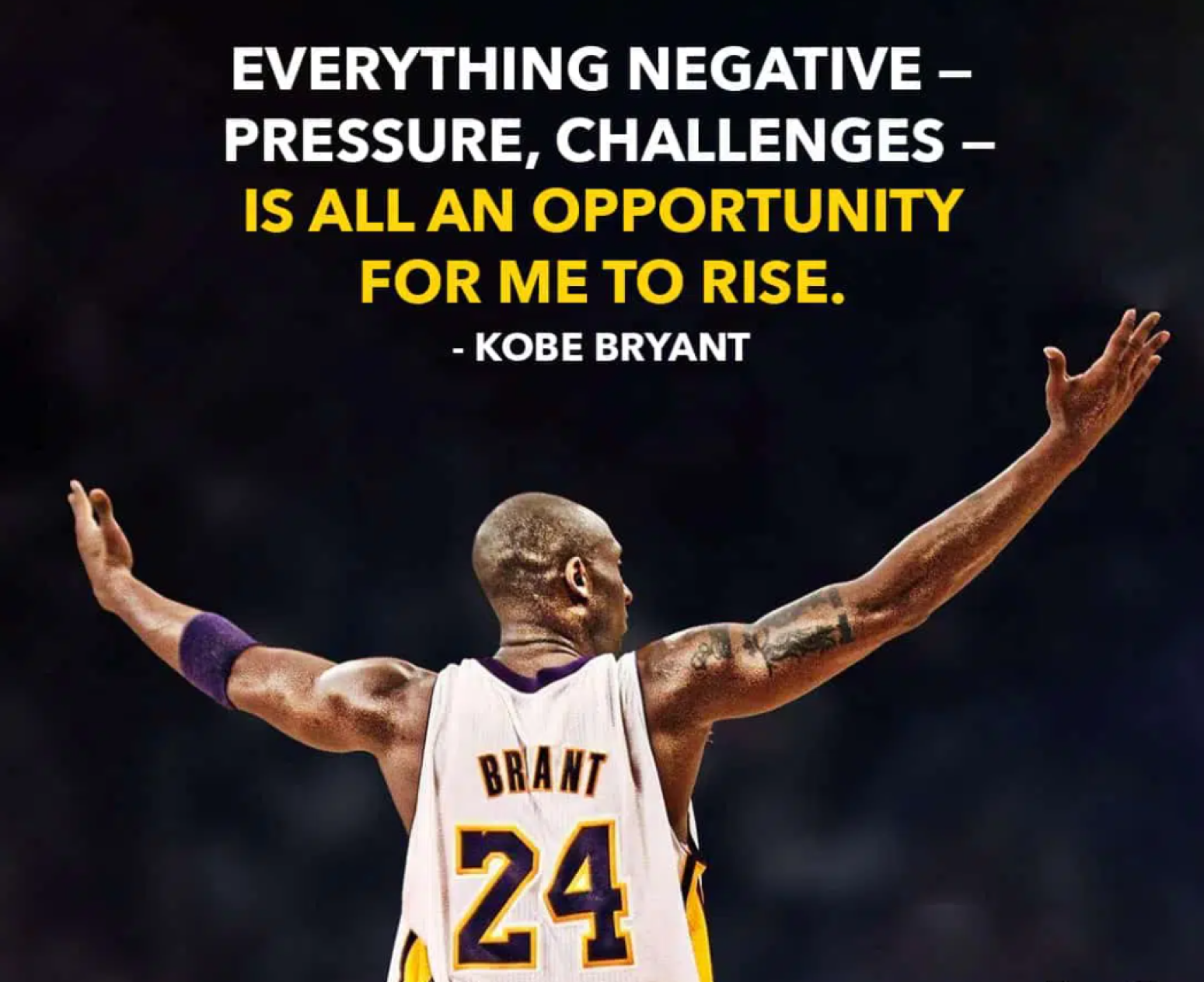 Never give up and do whatever it takes to win your task and your seat. And never ever stop believing in you, our team, our WHY. The discomfort is only temporary when we choose to have the right mindset and take the right actions. Let's choose to be the best version of ourselves by being connected to our passion and divine purposes. And let the world know who we are so we can all do what we are tech famous for.
Until I SEE YOU again,
Push your limits.
See beyond the immediate.
Build something incredible.
BlessUP 🙏
Ren💜