BlessUP AbK Teamwork Friday, business soul friends!
In Special Forces, each team prepares to carry out the mission from start to finish. They conduct cross-training across each skill set and see to it that if something happens to one of the team, others can still continue the mission. When the medics get killed, for example, the communications specialist can patch up wounded team members in order to get the team back on track. Here in the company, we aim to be the same kind of team: cross-functional and self-sustaining when we need to be. #NoBrents!
NaXum core values of Be Humble and Be Generous do not stop us in utilizing each other's gifts or duplicating to others what we know. They extend through always improving, meaning we willingly step outside our individual silos to gain the knowledge we need ourselves and develop a shared understanding and capacity to do each other's roles especially when situations require us to.
Serve and be there for each other.
There's no harm in going above and beyond. When we are cross-functional, we set ourselves up to be accountable and take ownership of our commitments. By learning different parts of our platform and leveling up our knowledge and skills, we increase our value to the team and avoid creating bottlenecks. When we support our team with genuine service, we set ourselves up to deliver WOW and become a team that wins!
So GO EXTRA as you serve! Step outside your niche. If an issue is something you can fix, skip FOT and fix it yourself. If a user story is something you can write, draft it on your own for the TPM to review. Voice out your ideas even when you're not asked. Raise your hand and volunteer to help out other scrum team's bottleneck. Don't have the skills yet? Request for training and be someone who can slay anything and help anyone in the team later.
At the end of the day, we are not just individuals; we are a team. No matter how caught up we are on our own tasks, no matter how caught up one scrum team is in their milestone, if not all of us are done, nothing is done. If not all of us have won, nobody has truly won.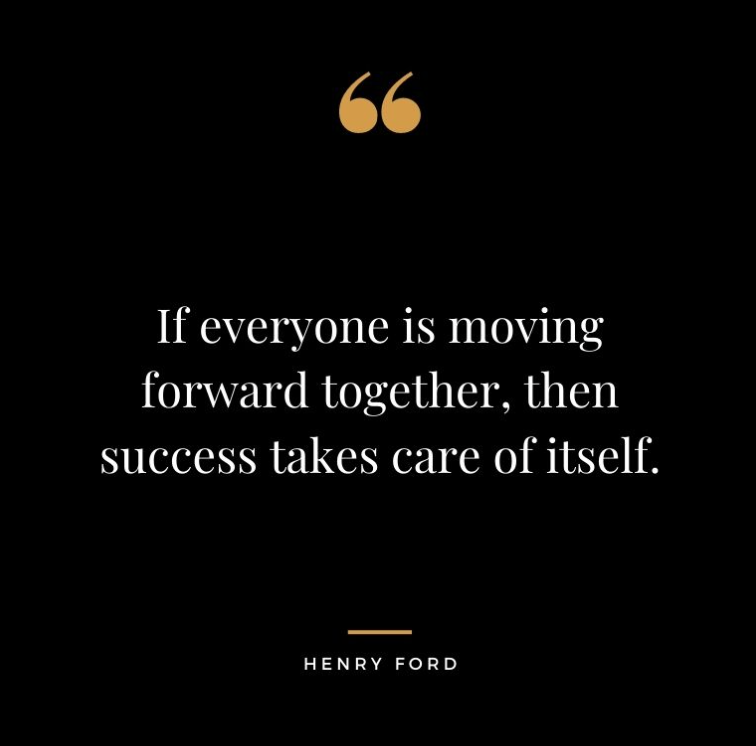 Until I SEE YOU again,
The formula to achieve bigger goals is through accelerating teamwork.
Serve and be the teammate others will be grateful for.
BlessUP 🙏
– Necta