BlessUP Keep Going Wednesday, business soul friends!
There will be seasons of real pain, disappointment, and failure. There will be days when you have little or no strength left to keep going. When things don't go as planned, it's easy to forget why you began so most people quit and give up on their dreams.
Take the hit. Cry if you must. But no matter how hard and tough life gets, quitting is not an option! When you're confronted with difficulties, dig deep into your personal why. Remind yourself of why you're here in the first place because it's your WHY that will push you to keep going. Remind yourself about what you want to achieve, what you want to earn, and whom you want to become.
In chasing your goals, you will have both good and bad moments. Sometimes, you might fail or stumble on challenges, but it doesn't mean you are not making progress. There are great learning opportunities hidden in every challenge. By knowing what works and what does not, you learn and get better.
Pain is not permanent, but quitting is. As long as you are breathing, the game is still on! You can still win and make your goals happen, so why not keep going?
Until I SEE YOU again,
There is no such thing as overnight success. Sometimes, you have to experience multiple setbacks on the way. If you give up way too soon, how will you ever know what it will be like to finally get there?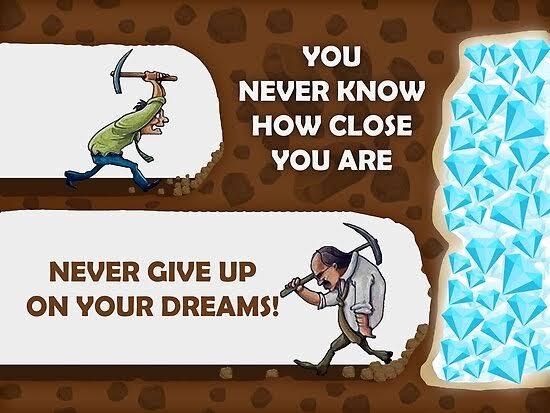 BlessUP! 🙏