---
Tim S. Grover's Relentless: From Good to Great to Unstoppable
---
Throughout the RELENTLESS audible, Tim Grover emphasizes on "not thinking and just doing." You will figure out the path, but you must first take action and start moving forward. Each action you take will concrete those lessons in your mind. Then, the actions become second nature and you will be getting closer to achieving your goal or task.
The five key things I learned from RELENTLESS would include, but are not limited to:
Don't think, JUST DO IT!
1. Take action and figure out the path later.
2. Face your fears head-on.
3. Quiet your mind and trust your instincts.
4. Find your competitors' weaknesses and attack!
Experiencing What I have Learned
This past weekend, I competed in my first ever pro motocross national at Ironman Raceway in Crawfordsville, Indiana. The day started with two fifteen-minute qualifying sessions. I had to learn a track with some of the biggest jumps I have ever seen on the first lap and then begin to hit them on the second lap. As I came around the finish line on the first lap, my heart began to race and my mind was going a million miles an hour. My fear of jumping a hundred and twenty-five-foot obstacle started to weigh on me, but I knew that I had to quiet my mind and trust my instinct that everything would be okay.
As I approached the face of the jump, I let go of all my doubt and fear. This was my first implementation of the lessons I had learned from this audible. From then on, my confidence was through the roof and I was able to focus on putting together the fastest lap I could. Unfortunately, my lap time was not quick enough to go straight into the motos, but I was the tenth gate pick going into the last chance qualifier.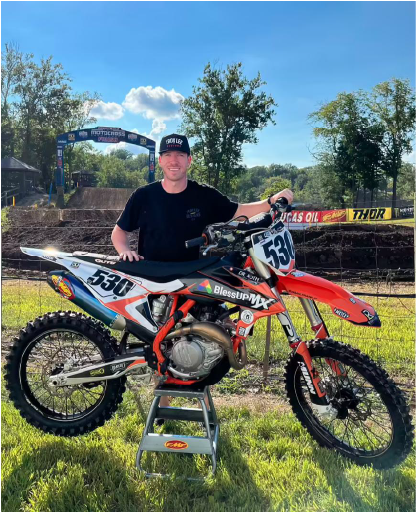 As we were getting the bike all ready for the last chance qualifier race, my dad turned to me and said "We didn't come all this way to watch this race from behind the fence, let's go execute a start and put it into the motos." This lit a fire inside me that I could not control. My cleaner mentality was just turned on.
We headed up to the gate, picked our gate, and then got everything set up. Now it was my turn to do my job and put our team into the motos. The start instructor begins to check everyone down the line. I put my bike into gear. The cardholder puts the two-minute card up. I begin to think that I put my bike into gear too early, so I go to put it back into neutral. She flips the card to the one-minute side and then turns it sideways.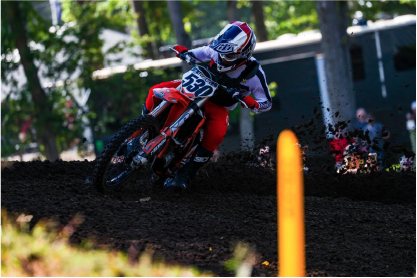 Take Ownership and Take Action
Everyone begins to look at the gate and rev their engines up. I slam the bike back into gear right as the gate drops. We all take off and I knew I had just made a huge mistake. My work had just been cut out for me. I went around the first turn in the seventeenth. I had to be in the top four to move on to the motos. With this being a four-lap race, I knew it was going to be an all-out sprint with our heart rates reaching over two hundred beats per minute. I was up for the challenge and needed to rely on my instincts. I began to make passes like my competition was standing still. I came around the first lap seventh, then the second lap fifth, and could see the golden ticket sitting in front of me.
The rider in fourth was about fifteen seconds in front of me, but I could see his weakness of being tired and knew I had to capitalize on that. There were only two laps left to make my dream a reality and I would have to dig deep to close that gap. That fifteen seconds turned to ten then to five and then I was right in front of me.
I raced passed the mechanics area and my dad put out the pit board with the words "RELENTLESS" written on it. I had given him a list of words to use as fuel for the last chance qualifier race and at that moment he chose that specific word. That tapped into my inner fire and fueled me with the thought that nothing was going to stand in my way.
With the rider right in front of me, we went across one of the roughest and toughest parts of the track leading up to the jump I had conquered in qualifying. As the other rider backed off the throttle, I came to his right with full commitment to the jump and my dream. I had just made the pass for the final position into the motos. As I crossed the finish line, a flood of emotions came through me. I rode up to my dad and embraced him at that moment. I had just become the rider I had always dreamed of as a kid. We relished the moment for a short bit, but then knew we had to set our eyes on the next goal of putting our team into the top twenty of the motos. This goal would establish us as a serious threat to the other riders and teams as well as a possible sub-one hundred number rider.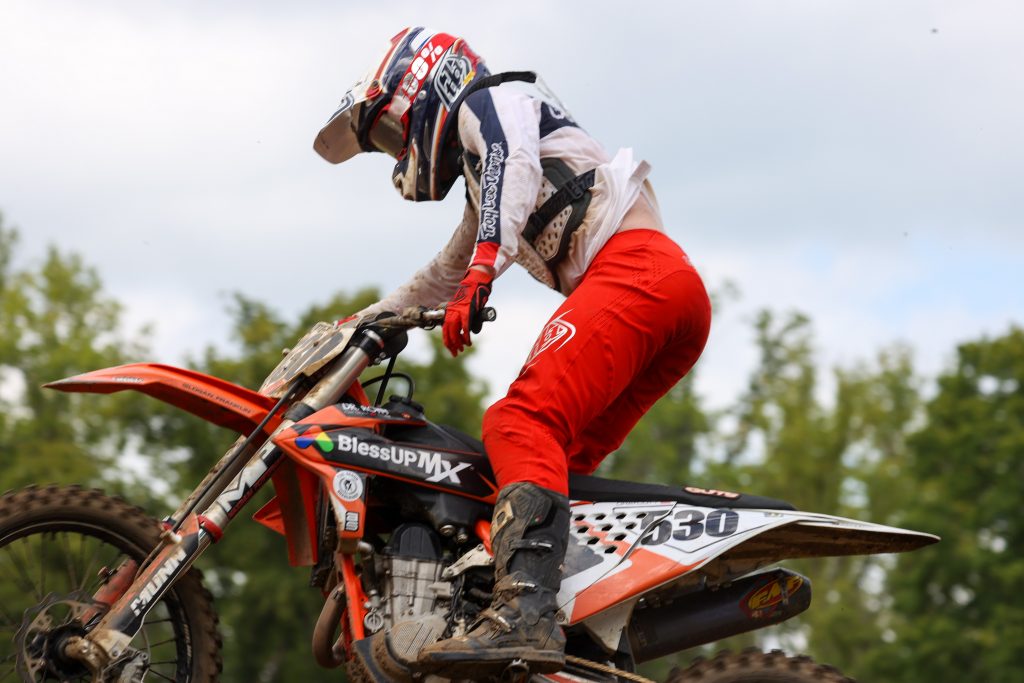 Inner Dark Side
We lined up as the very last gate pick and knew we were either going to be inside or outside. I was hoping for outside and sure enough, that is where we were. This would allow me to go around the possible pile-up in the first turn and set me up well going into the second corner. This time I was ready for the start and took off with an edge over the guy to my right. I began to move over on him and came around the first turn close to the thirtieth. I was able to start making moves and ended up fighting my way up to twenty-fourth before crashing which resulted in an AC separation of my left shoulder.
My day was done, but we accomplished so much as a team. I will not let this tarnish the experience I had or the goals we were able to achieve but instead use it as fuel to conquer my next goals. I believe this audible allowed me to tap into my inner dark side, but now my goal will be to keep tapping into the inner dark side to maximize my results and achieve every goal I have for myself.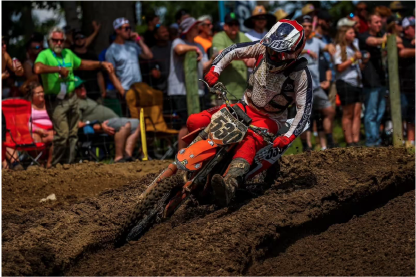 ---