The secret weapon that I want to mention is not a physical gun that was used in wars or developed in one of the war technology centers or area 51 either. It's a weapon that is used to defeat anxiety and tension. It's free for almost everyone, and it conquers the body and beats the toxins inside it. Our secret weapon is "BREATHING & MEDITATION". The inhaling using the lungs as a gun safe fills it with required bullets that will be used by exhaling to detoxify the body.
Meditation is the most popular way to use your breath as a weapon. Undoubtedly, breathing is intimately linked with mental functions. Moreover, the act of breathing is an essential aspect of most meditative practices, and it is considered a crucial factor in reaching the meditative state of consciousness. Therefore meditation is a simple practice available to all which can reduce stress, promotes happiness, and increases calmness and clarity. Furthermore, learning how to meditate is straightforward, and the benefits from it can come quickly.
Train your mind!
"Meditation is like a gym in which you develop the powerful mental muscles of calm and insight."

– Ajahn Brahm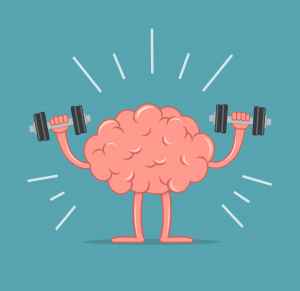 There are several ways that you can do to train your mind. First, you can do a lot of tactics and breathing techniques as there are a lot of them designed to help you get calm, clear, and grounded. You can find these methods in several meditation books and videos. Second, focus on your imagination and flex it as a muscle.
One of the best sources of learning meditation that I followed is Morning Meditations for Daily Magic on Audible. This audiobook is separated into different parts and chapters. The narration was very good with excellent background music that really helps you to relax. I recommend listening to a chapter daily. You can download it on your mobile phone or stream it online on Audible. It is best to find a quiet place or in nature where you can let your feet touch the grass to feel connected with the earth while on meditation! This audiobook helped me to know more about meditation techniques and I highly suggest you add meditation to your daily to-do list now!
According to Joseph Joubert "Imagination is the eye of the soul." Moreover, our thinking mind both conscious and unconscious is responsible for our beliefs, thoughts, and actions which has a great effect on the body that carries you through life and allows you to experience the world through your five senses. In addition, your mind influences the soul to have better emotions and supports you in taking good decisions. Besides, if you belong to a particular faith, it may be easy for you to connect with the concept of your soul. Your mind can make you a good or bad person. However, you can choose who you want to be by training your mind, body & soul to be a better version of yourself.
"And the soul, and He who formed it * And inspired it to its immoralities and its righteousness * Successful is he who purifies it * And failing is he who corrupts it of calm and insight."

– The Qur'an Surat AL-Shams (7:10)
In conclusion, the mind is just a projection of the soul while the soul is your whole consciousness, the life force in you.
Meditation or Yoga?
Most people start comparing yoga and meditation to find out which one is better. If you are looking to calm your mind by flushing out all negative thoughts, anxiety & stress, there is nothing better than meditation. You will be able to control your emotions and come to terms with any bad memories of your past. Whereas if you are looking for a toned body or would like to get rid of any health issues and be more relaxed, try yoga.
All in all, both are fantastic, and you can try any of them or both to meet your requirements.
Meditation in different cultures
In western culture, breathing & meditation techniques were developed independently from any religious or spiritual belief or purpose and nowadays are mainly used for therapeutic aims.
But from another point of view, Christian meditation was developed over the centuries to bring the individual closer to the divine through intense prayer and contemplation. Whereas Judaism is thought to have meditation in its oldest roots, used through the ages to approach the Divine while growing in understanding of the self.
Besides, Islam explores meditation as a practical pathway to awareness, creativity, and healing. Practitioners concentrate on cultivating "tadabbur" which means reflecting upon the universe to receive divine inspiration which awakens both heart and intellect. Also, the meditation or "tadabbur" was mentioned in the holy Quran as a direct order from God to the prophet Mohammed to remaindering people to look around them and think about God's creations.
"Do they not look at the camels, how they are created? * And at the heaven, how it is raised? * And at the mountains, how they are rooted and fixed firm? * And at the earth, how it is spread out? * So remind them (O Muhammad (Peace be upon him)), you are only a one who reminds"

– The Qur'an – Surat Al-Ghāshiyah (17:21)
Read more about meditation in Different Traditions
Meditation in science
In 2019, a study from Michigan State University suggests that meditation can help people make fewer errors. Since this study published in the journal of Brain Sciences, took 200 people who had never meditated and made them try it for 20 minutes. Overall, the results suggest that meditation can enhance the brain's ability to detect and pay attention to mistakes.
Furthermore, there's a study on 73 adult people, led by the University of Innsbruck in Austria, found those who meditate are more able to overcome automatic responses to certain trigger events, such as checking their phone as soon as it receives a notification. You can read more about this research here.
Meditate daily
Whatever your culture is, just meditate because you can use meditation to increase awareness of yourself and your surroundings. Many think of it as a way to reduce stress and develop concentration. Moreover, it has a lot of health benefits like reducing stress and this is one of the most common reasons people try meditation. Plus, it can control anxiety by minimizing stress levels, which translates to less anxiety. Also, some forms of meditation can promote emotional health which leads to improved self-image and a more positive outlook on life. Besides, some forms of meditation may help you develop a stronger understanding of yourself and help you grow into your best self. Meditation can lengthen your attention span, increase your attention's strength and endurance, and may reduce age-related memory loss. Some types of meditation may particularly increase positive feelings and actions toward yourself and others. In addition, meditation may help fight addictions, improves sleep, may decrease blood pressure, and it's accessible anywhere. know more details about meditation benefits.
---